Procurement
The Benefits of Integrating AI with PMS to Gain Procurement and Staffing Insights
Integrating Pearl AI with practice management systems enables analysis of treatment opportunities, prioritizing recalls, and clinically informed procurement and staffing insights.
---
It's widely understood now that when practices use AI to analyze and annotate digital radiographs in real time and retrospectively, clinical diagnoses and outcomes improve. Chairside AI applications also facilitate greater patient education and communication, improving patient trust in providers––a feature that the doctors and staff I work with at Pearl frequently cite as a standout benefit. There are, however, many uses for clinical AI that are less understood and which extend well beyond patient-facing diagnostics and case presentation.
With practice management software (PMS)-integrated AI software, practices synthesize far deeper insights from a combination of patient treatment information stored in the practice management system and historical analysis of patient radiographs. This is what Pearl's Practice Intelligence software does to surface a whole array of actionable patient health and clinical performance insights.
Whether flagging undocumented treatment need, informing daily scheduling and visit preparation, creating clinically prioritized recall lists, tracking office- and provider-level clinical performance, enabling clinically informed procurement and staffing, etc., these insights guide a wide array of day-to-day front- and back-office operations for our AI-enabled practices. AI is affecting the entire daily office workflow.
The Ancillary Benefits of AI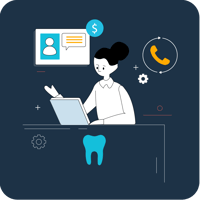 A good example of one of AI's many unsung benefits is its utility in recall operations, where a front office team can, without any clinical knowledge, use Practice Intelligence to understand who among the patients due for recall are most in need of care. The team can then prioritize recall to ensure that those most needing care are getting it. A healthier patient population follows, as does greater production, since addressing more patient need naturally means doing more dentistry.


Another often-overlooked use case for AI in practice operations is procurement, where the broad "x-ray" vision that AI can offer into the health trends across an office's entire patient population can be applied to guide smarter business decisions. Breaking patient populations down by actionable categories, Practice Intelligence allows practices to calculate the overall incidence of different pathologies within the practice and to quantify the treatment opportunities within those patient groups that have not been addressed. How many patients potentially need restorative care? How many need an implant? How many are coming in this month with endodontic therapy needs or periodontal issues.
SPONSORED

These kinds of AI-powered insights enable practices to anticipate, for example, the likely number of endodontic procedures that will be performed in the next six months. Information that the practice can then use to estimate the volume of supplies needed to conduct those procedures. A DSO looking across 10 or more practices could use this same information to determine procurement timelines for each practice across the full range of possible treatment categories.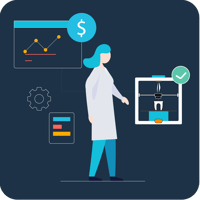 Not only can AI give you a sense of expendable materials that might be needed within a given time window––do your practices have the irrigation products or enough Arestin on hand to serve expected patient needs?––but it can also help practices make much more informed investments in larger-ticket items––should you invest in CBCT?––based on expected utility within an existing patient population. Intraoral scanners, CBCT cameras, 3D printers and chairside mills––these are expensive technologies that may, but also may not, pay for themselves, depending on the nature of the practice. When a practice understands what the available restorative treatment opportunities for the next six months might be, the sticker shock for an intraoral scanner may be mitigated by anticipated efficiencies that the scanner will bring when it comes to capturing all the AI-detected restorative opportunity available.
SPONSORED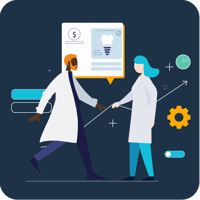 With AI support, evaluating return on investment for major equipment is no longer rough guesswork. Being aware that you have a certain amount of opportunity and knowing that you can probably close on 60% of that opportunity allows practices to understand––with real dollar value precision––just how quickly they will be able to breakeven and start seeing returns on high-cost dental tools.
As with investment in equipment and expendable materials, AI data can be used to make staffing determinations. For example, a practice that doesn't offer implant services but has large numbers of implant candidates within its patient population may want to consider bringing an implant specialist in once a week. And it follows that if there is in fact enough opportunity to contract with an implant specialist, then it also means that an attendant investment in a CBCT is an equally smart business proposition, enabling the practice to capture all those opportunities in-house that would otherwise be referred out.
Only AI data can facilitate and support this kind of informed decision-making. It enables a DSO to evaluate which of its practices will benefit most from having specific tools and specific staff to use them––soundly rooted on a foundation of clinical truth that wasn't available before AI came onto the dental scene.

More from the Newsletter
About Sheela Roth, RDH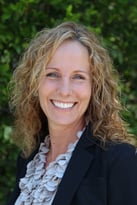 Sheela Roth is a veteran dental practice management expert, thought leader, and public speaker. As director of practice development for the dental AI company Pearl, Sheela built and continues to lead a team responsible for change management and clinical performance among Pearl's DSO and group practice clients. Previously, Sheela founded and led the practice management consultancy Absolute Dental Business Solutions. She earned her BS and RDH from Loma Linda University.
About Pearl

Pearl is a dental AI company focused on establishing a new standard of care in dentistry with a suite of computer vision solutions that drive better outcomes across every facet of the industry. With medical device clearances in over 90 countries for its industry leading real-time clinical pathology detection system Second Opinion®, Pearl is the first-and-only company in the world with software authorized to automatically detect most conditions commonly found in dental x-rays and deliver chair-side results to doctors and patients in real time. To learn more about Pearl, visit: www.hellopearl.com.